Academia Eureka
MADRID, SPAIN
ABOUT US, COURSES, PRICES
Courses and Prices are subject to change without notice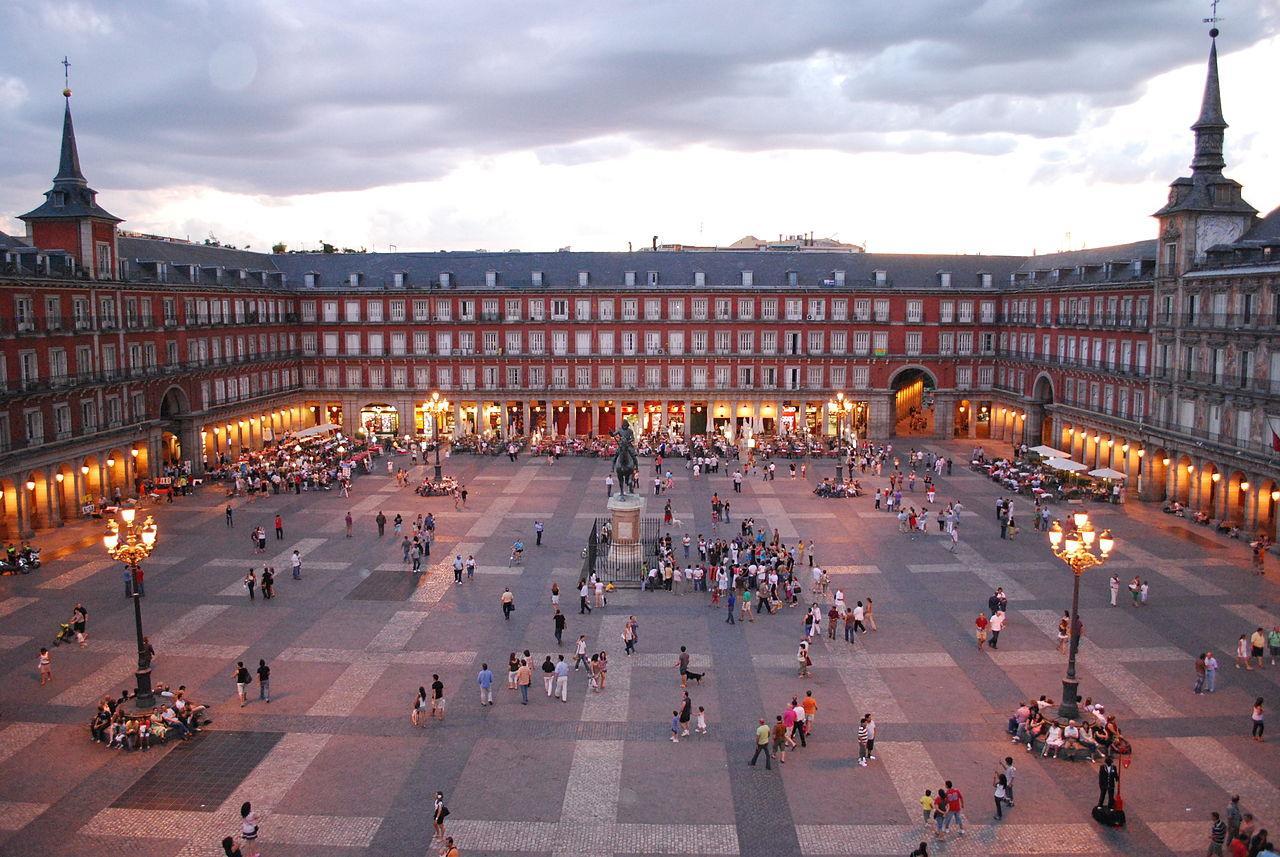 Academia Eureka
offers Spanish courses to foreigners.
It is located in the heart of Madrid, in a 150-year-old building, on a floor which has been completely refurbished and renovated by the school. It is less than 50 metres from the centre of the city, La Puerta del Sol.
Since 1988 thousands of students have studied at Eureka. A relaxed and warm atmosphere is offered where the students can enjoy and learn one of the most important language in the world.
Facilities
They have modern facilities where the student can feel comfortable during the lessons. All the classrooms have air-condition and audio-visual equipment.
Free internet access from 8:30 a.m. to 9.00 p.m., from Monday to Fridayas well as to our library and video room. The school has a system of loans of books and DVD's.
Housing
Registration fee
30 euros. If you have already taken classes at EUREKA, there is no registration fee
COURSES
Spanish courses
They offer many types of courses at all levels of Spanish.
Groups
Of more than 5 students. The group can choose its own program.
Intensive courses
Learning Spanish or improve one's knowledge of the language in a short period of time.
Combined
In groups (20 hours per week) with One to One classes.
One-to-one
For those who have limited time available and wish to discuss specific subjects.
Evening
For professionals and students working or studying in Madrid and have no time to participate in daytime classes.
For the DELE Exam
For the DELE exam (official diploma for Spanish as a foreign language)
Private
Individualized lessons based on the student's needs.
For 50+
For middle aged adults interested in learning in a more relaxed atmosphere.
Courses + Internship
A program designed to combine an Intensive Spanish Course with an internship in a company to improve the student's communication skills.
Other courses
Cooking and dance classes for the students to socialize and study a different aspect of Spanish culture.
Telephone Calls
Rates are reduced by 20% when calls are made from 10:00 p.m. to 8:00 a.m.
Visas
Citizens of E.U. countries do not need a visa. Citizens of other countries should contact their local Spanish Embassy or Consulate to find out what documents they need.
Public Transportation (The Bus and Subway)
Buses run regularly from 6:00 a.m. to 11:30 p.m. Two types of tickets can be purchased at tobacco stores, newspaper stands and public transportation booths.
The metro is open to the public from 6:00 a.m. to 1:30 a.m. every day of the year.
Two types of tickets can be purchased at the ticket booth or at vending machines: the sencillo, or one-trip ticket, for 1 euros; and the metro-bús, or 10-trip ticket, for 6,40 euros. It is valid for metro and bus.
SIGHTS
The city's major museums (El Museo del Prado, El Centro de Arte Reina Sofía, El Museo Thyssen-Bornemisza), landmarks (El Palacio Real, El Parlamento, El Teatro Real, La Plaza Mayor), convents (Las Descalzas Reales and La Encarnación), and monuments (La Cibeles, La Puerta de Alcalá) are all within easy reach.
Madrid - the business, governmental, cultural and entertainment centre of Spain - is a modern, cosmopolitan and hospitable city that welcomes all its visitors, regardless of nationality and occupation.
All the central government operations are located in this capital city, as well as the leading political institutions and the country's main economic and financial centres. The major world banks and national and global companies also have headquarters in Madrid.
Visitors will enjoy life in Madrid, which is lively not only during the day. Madrid is known for its exciting and charming nightlife, often referred to as "La Movida Madrileña", or the Madrid Scene. In addition to more traditional entertainment, there are many clubs and discotheques for all tastes from salsa to jazz, as well as pubs, cafes, casinos, and flamenco dancing.
Madrid's cuisine is one of the city's main pleasures and a must for visitors. There is a wide variety to suit every taste and budget, and restaurants range from those serving international fare to "tascas", or snack bars, which offer the opportunity to try all sorts of "raciones", or portions, of typical Spanish food.
The opportunity to participate in sports is unlimited in Madrid - from jogging in El Parque del Retiro to mountain biking in the Casa de Campo. There are many sports facilities including swimming pools, soccer fields, tennis courts, golf courses and athletic stadiums. And the nearby mountains offer horseback riding, as well as skiing in the winter.
ABOUT US, COURSES, PRICES